VIP Record Fair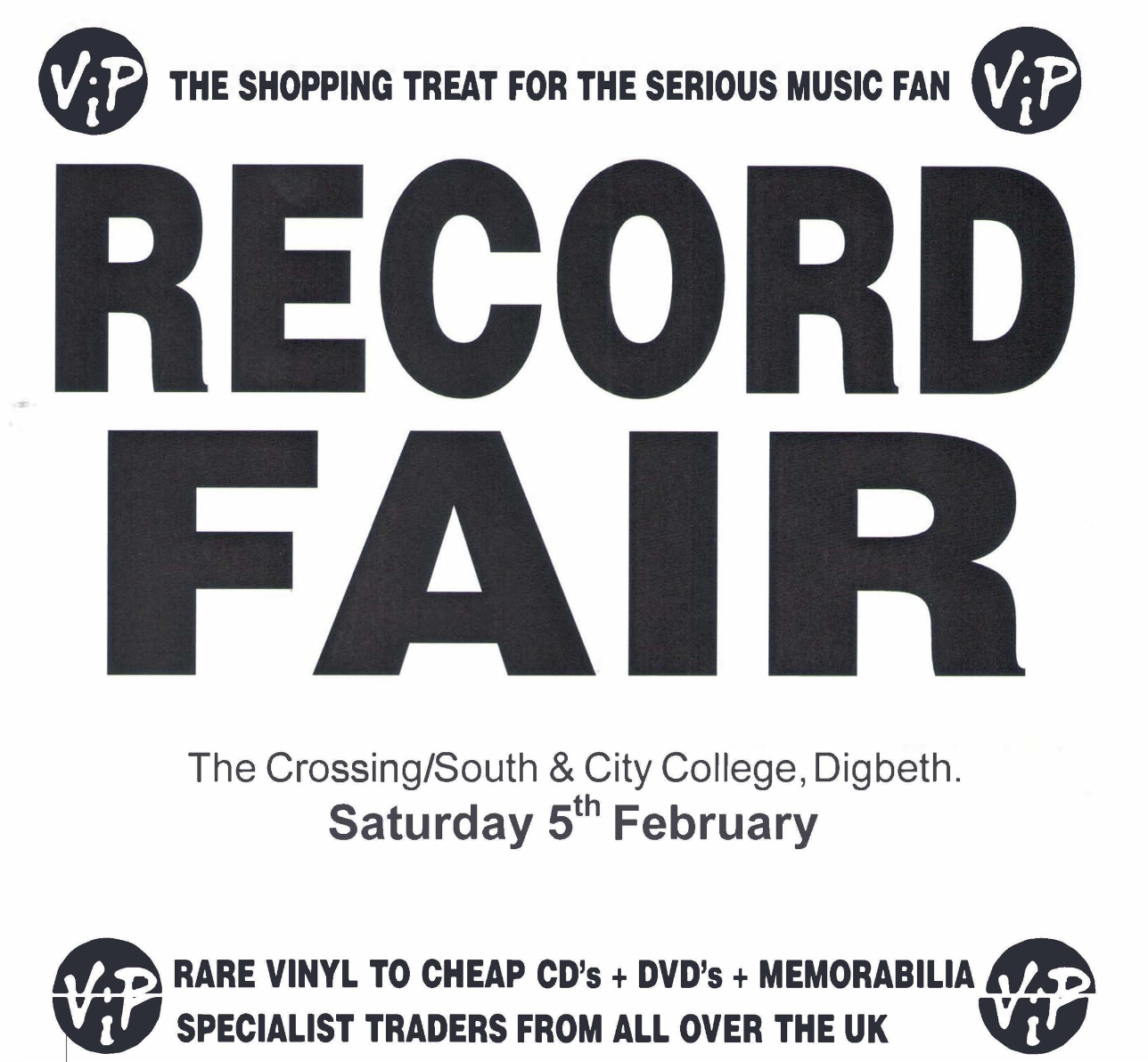 Date: 05/02/22 Place: The Crossing Time: 10.00am
One of the UK's MAJOR Fairs return to the Birmingham's City Centre! Formerly at the NIA, this great Record Fair returns to the city with this fantastic new venue!
The BIG BRUM Record Fair attracts regular buyers from Japan, USA, Europe and all over the UK. You will find the ultimate selection of CDs, and vinyl. In addition, you will find sellers dealing in everything from memorabilia and books through to autographs and posters. You can buy and sell everything from Oasis to Glam rock, Take That to rock and roll, Northern Soul to Led Zep, Kaiser Chiefs to Queen and Elvis to Progressive Music AND MUCH MORE…..
OPENING TIMES
Doors open to the public from 10.00am. Admission £3.