11
Oct
2019

Birmingham, UK

The Crossing

19.00pm - 22.00pm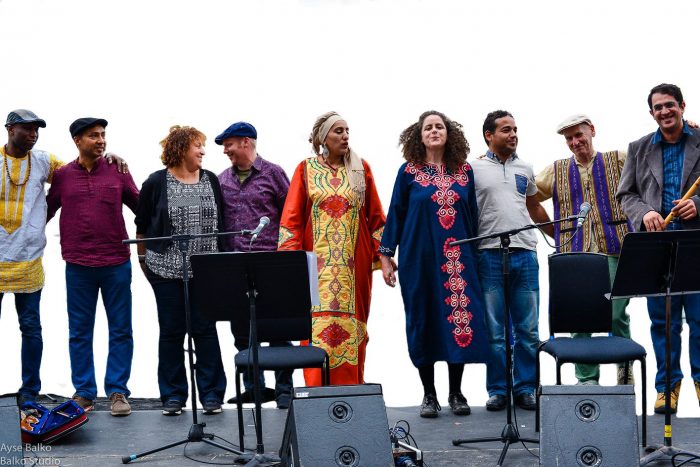 RAFIKI JAZZ #UpClose2019 Tour
The acclaimed world music collective visit Birmingham.. with members spanning five continents' music & culture, seamlessly combining sounds from some of the world's most iconic folk instruments. Rooted in modern Britain yet inspired by ancient musical traditions, near and far. Founded in Sheffield RAFIKI JAZZ bring together regional roots and jazz artists with musicians from migrant and refugee backgrounds. Featuring the compelling vocal quartet of Sufi Sarah Yaseen Hebrew-Hindi singer-songwriter Avital Raz, Egyptian Coptic Master-Musician Mina Mikhael Salama and Senegalese griot Kadialy Kouyate.
#UpClose2019 in performance reaches out with new songs of memory and displacement. A rich masala of mesmerising new music. Enchanting, soulful, exquisite!