20
Nov
2019

Birmingham, UK

The Crossing

18:00pm - 23.00pm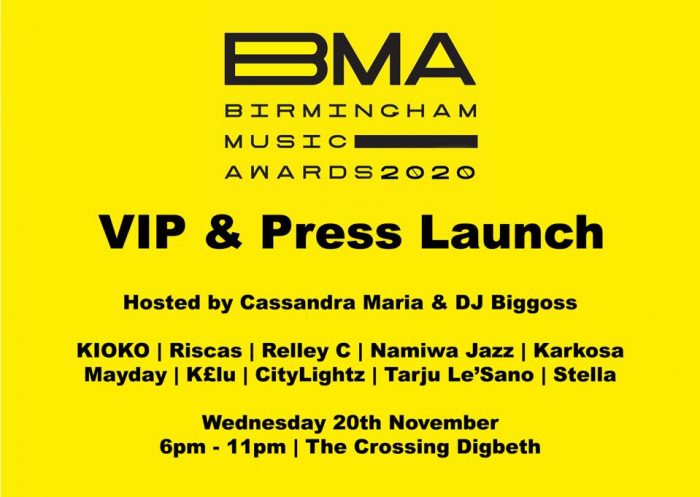 The Birmingham Music Awards are BACK for our third year. Entries will go live at a VIP and Press Launch event on Wednesday 20th November 2019.
YOU ARE INVITED TO JOIN US AND OUR HOSTS, RADIO/TV PRESENTER CASSANDRA MARIA AND DJ BIGGOSS, AT THE CROSSING DIGBETH AS WE UNVEIL OUR BIGGER AND BETTER PLANS FOR 2020…
https://www.eventbrite.co.uk/o/birmingham-music-awards-17664539229
As well as the Press, we will be joined by Record Labels, Songwriters, Producers, Managers, Radio/TV, Legals, Publishers and Agents, whilst we showcase the hottest artists in the city. Performers include:
KIOKO
RISCAS
Namiwa Jazz
Tarju Le'Sano The DopeRes K.I.D
KARKOSA
Relley C
CityLightz
Mayo Mayday May
K £ L U
Stella Music
So don your gladrags, and prepare to be papped. There will be video journos too, so please feel free to say your piece to camera!
See you in a few weeks !
TICKETS MUST BE RESERVED…
Team BMA x